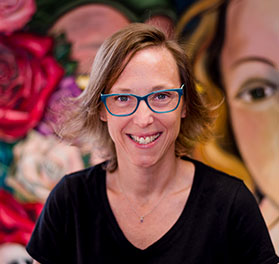 Receptionist / All-around-awesome Assistant
Bridget joined Thrash's family in January 2018. Her focus on customer service, strong work ethic, and positive attitude are great assets to our shop. Being in tune with the needs of all of our artists, as well as her attentiveness to our clients— she has really raised the bar on what having a remarkable tattoo experience is.
Away from the shop, Bridget loves spending time with her family. She has three amazing men in her life; her husband, Jason, and their two sons, Gavin and Barrett. In their free time you will find them outside taking full advantage of the beautiful Black Hills.
Stop in and say, "Hello!" and let Bridget schedule your next appointment.