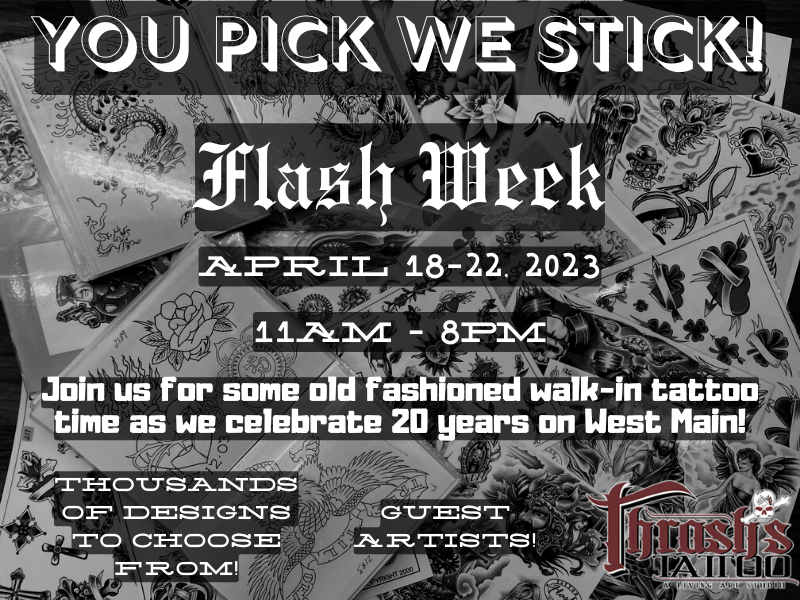 ~ Welcome to Thrash's Tattoo! ~
Thanks for checking us out!
TWENTY-TWO YEARS in the tattoo business has certainly taught us a few things! We look forward to continuing to create awesome body art for you, as well as hand-made tie-dye, medallic art, and jewelry by Matt Thrash.
We've been at our West Main location for TWENTY years!
OUR STUDIO is focusing on YOU at this time. We appreciate JUST YOU showing up for your appointment, so we can focus our attention on YOU. If you're traveling a distance and need some ideas about what your family and friends can do while you're with us for your appointment, check out: https://www.visitrapidcity.com/things-to-do..
MASKS AND THE GENERAL CRUD. If you're not feeling well, please don't come to your appointment. We will honor your health by doing the same. Masks may or may not be requested while you're in the shop (depending on the latest situation of Covid and the General Crud that floats around.)
THANK YOU for your years of dedication to this art! Be well.
-The Thrash's, Mallory, & Bridget